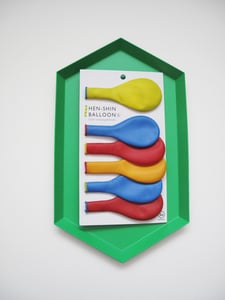 $

10.00 - On Sale
1 multi-pack of Hen-shin (color changing) handmade balloons by Marusa. Made from natural latex. Mixed pack includes 2 blue, 1 yellow, 2 red and 1 orange. When inflated, the color changes!
Please keep un-inflated balloons out of reach of children!
Balloons are shipped via USPS Priority. We are only shipping within the US at this time. NY residents will be charged tax.